WELCOME TO BOLTON ELECTRIC
Serving the Community since 1957.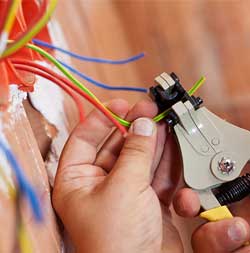 Based in Bolton, Ontario, Bolton Electric Company Incorporated has served the Town of Caledon and the Greater Toronto Area over 60 years. Since 1957 we have strived to build long lasting relationships with our corporate clients and residential customers. Responding to our client's electrical requirements has been the basis for our success. We continue to offer the highest quality of both products and service.
Bolton Electric strives to guarantee a safe and hazard free working environment for our clients and their employees, minimizing downtime due to electrical hazards and equipment failure.
Bolton Electric's most valuable asset is its professionally trained and fully qualified staff. We continually keep our electricians and apprentices apprised with the most recent Electrical Safety Authority code bulletins to ensure that the job at hand is done right the first time and every time. Our mandate is to ensure that our employees are regularly upgraded and trained on the most leading edge techniques and products.
Emergency service 24 hours a day, 7 days a week ensures that one of our highly qualified team is always available to be dispatched with a fully equipped and stocked service vehicle at a moment's notice, so that your downtime is minimalized.
Bolton Electric is proud to be the largest non-union contractor in the Town of Caledon.